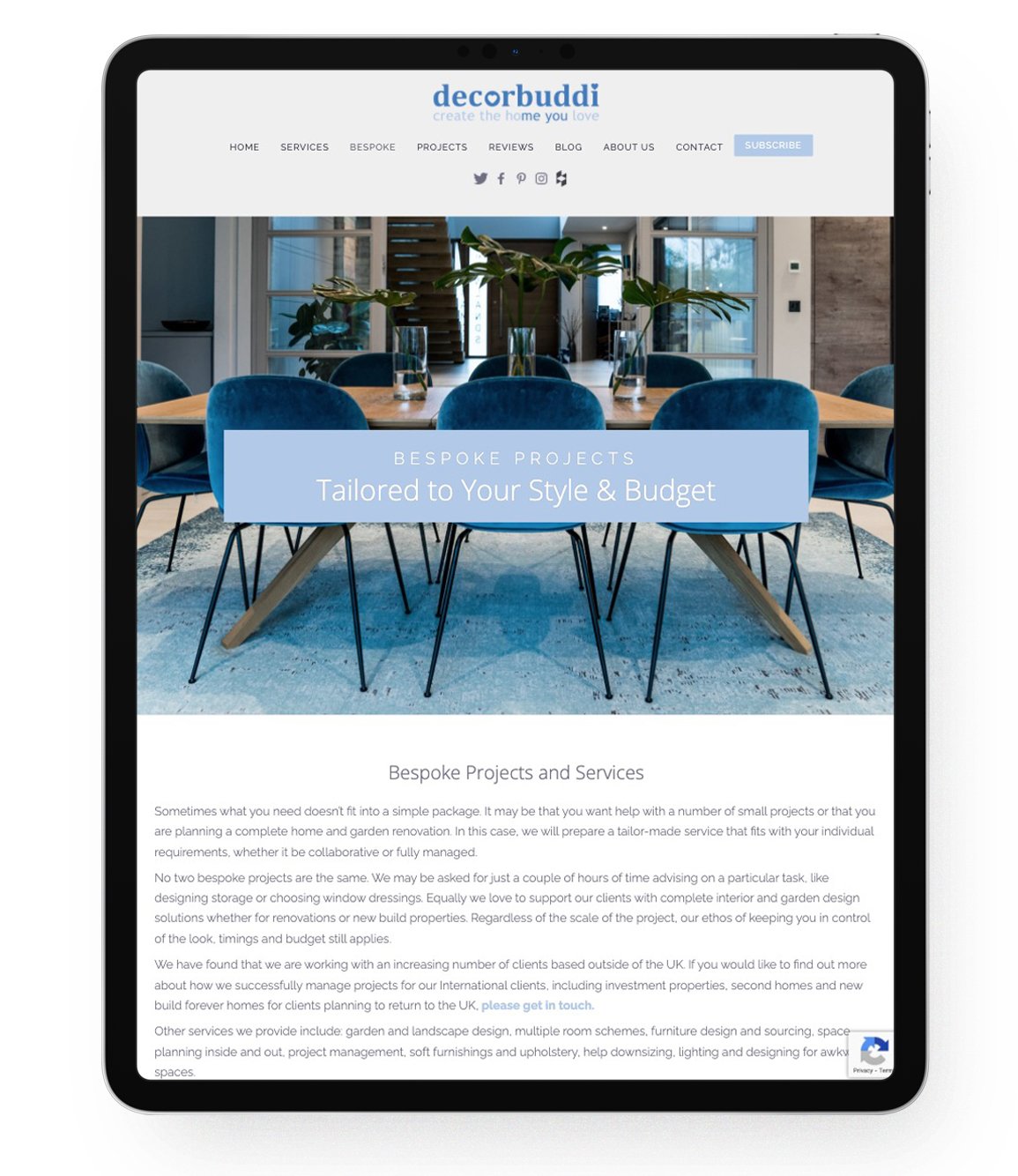 Jenny joined Decorbuddi's team of interior designers in 2020 and works across South London.
She is happy working on projects both big and small; and offers a range of Decorbuddi services including full room makeovers and practical pre-renovation advice. Her years of experience in the interiors industry have also given her an encyclopaedic knowledge of where to shop for the look you want (and the budget you have!).
Decorbuddi was founded on the principle that you are happiest when your home suits you and the way that you live. Listening carefully to clients, we want you to enjoy the process as well as the end results. From bite-sized 'Get Started' packages of help, starting from £250, to renovation projects and bespoke interior design; Decorbuddi's flexible services keep you in control of the look, timings and budget, while having expert-one-on-one support and access to our little black book of suppliers.
No two projects are the same. Whether you just need a few hours advising on a particular task, such as designing storage or choosing curtain fabrics; or want to undertake a complete interior design, Jenny would love to help. To find out more, contact jenny.wood@decorbuddi.com.